You will not discover them by accident! The natural sites of Valromey have been skillfully hidden by mother nature, but most of them are still pretty accessible… This magical and surprising locations are saved in a GPS that we shall lend you gladly, allowing you to discover our natural sites easily.
Leave for a bike tour or motorcycle ride to get wet in Jura's and Savoie's lakes! The bravest could challenge the Cold du Grand Colombier (listed as "out of category" by the Tour de France).
In addition to these treasures built by nature you will find attraction created by the inhabitants: swimming pools, thermal baths, "vélo-rail" and many installations dedicated to winter sports.
Do not hesitate to click on the pictures to zoom!
---
Champagne en Valromey's swimming pool
(1 minutes away)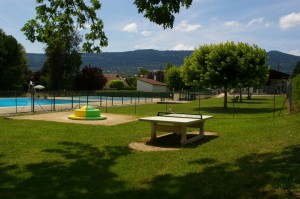 ---
The source of the Groin
(5 minues away)
This hole has to be seen, and is a world known canyoning spot.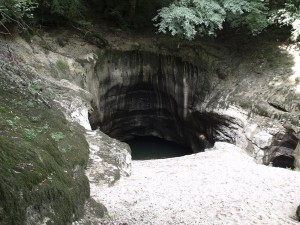 ---
The waterfall of Cerverieu
(10 minutes away)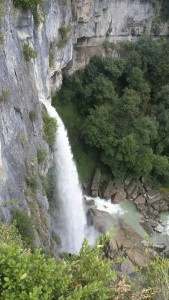 ---
---
The Thurignin Canyon
(10 minutes away)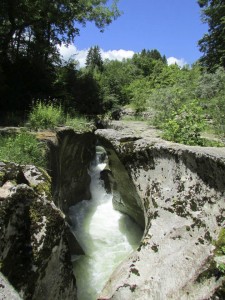 ---
The Puits des Tines waterfall

(10 minutes away)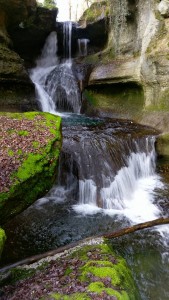 ---
"Le Banc des Dames" (The Ladies Bench)
(15 minutes away)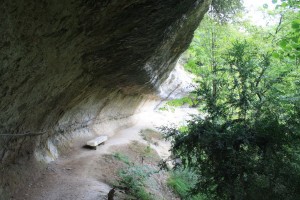 ---
The "Pain de Sucre" waterfall has a new look every season.
(15 minutes away)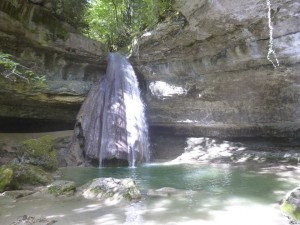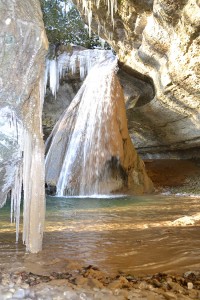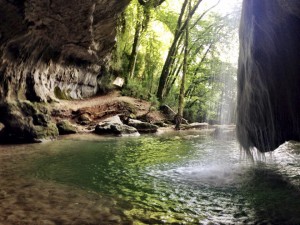 ---
Clairefontaine's waterfall
(20 minutes away)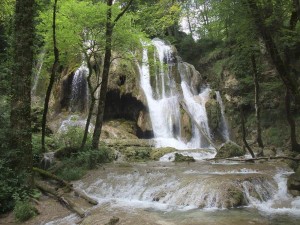 ---
"Le Vélo Rail du Bugey"
(20 minutes away)
An original train moved with your muscles 😉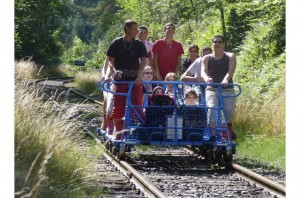 ---
Alliettes's lake
(20 minutes away)
You can fish here and have a well-deserved meal in the picnic area.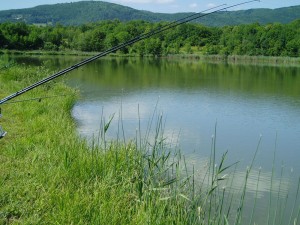 ---
Virieu le Grand's lake
(20 minutes away)
Very famous during summer, it is great to swim, fish, eat a picnic, play table tennis, beach volley and tan on the beach 🙂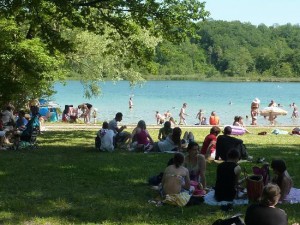 ---
Le Grand Colombier
(25 minutes away)
This mountain peaks at 1534m and offers a panoramic view on the Alps, the Mont Blanc, the Bourget lake and … the Valromey!
Always windy, you are guaranteed to have fun with a kite here. It is also a famous spot to hand glide!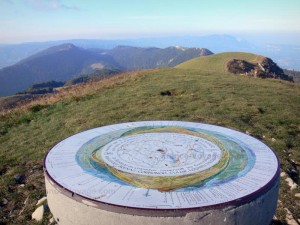 ---
Charabotte's waterfall
(25 minutes away)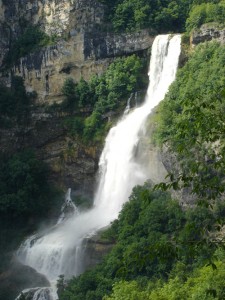 ---
"Les Plans d'Hotonnes"
(25 minutes away)
Alpine skiing, Nordic skiing, international biathlon stadium,
snow-park, rackets, sledging, air board and now tubing,
dogs sledding, archery,
hiking, rollers and many other fun activities. You will have fun there no matter the season!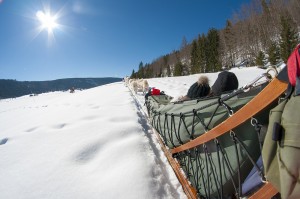 ---
Hauteville
(25 minutes away)
Nordic skiing, Alpine skiing, rackets and
a 450m Tyrolean above the water… thrills guaranteed!


---
Barterand's lake
(25 minutes away)
A nice place to swim and fish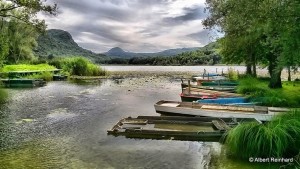 ---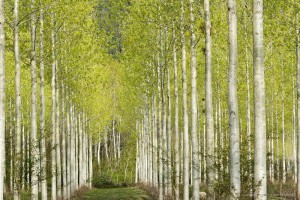 ---
Glandieu's Waterfall
(35 minutes away)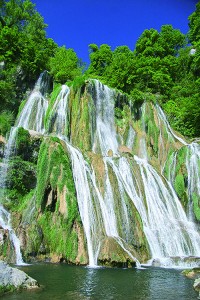 ---
"Lac du Bourget"
(45 minutes away)
The biggest natural lake in France !!!
This lake has a wild side where you can hike quietly, and another part more crowded where you can swim, sail, and water-ski.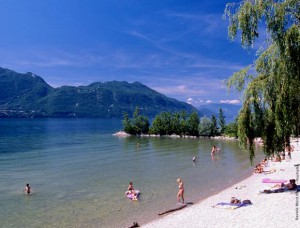 ---
Thermal baths of Aix-Les-Bains
(45 minutes away)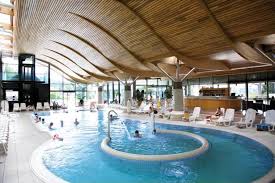 ---
The lake of Annecy
(1 hour 15 away)
Swimming, paddle surfing, water-skiing, water-board, diving… it is a great place to go!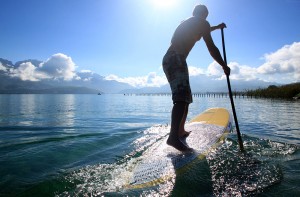 ---
If you have any question, call us at +33 (0) 479 875 435 or leave us a message with the contact form !
Please feel free to contact our local tourism information offices: